Arab Bankers Association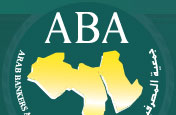 A complete solution. The Arab Bankers Association was looking for a way to handle their daily affairs through a web interface. They didn't want a site, they wanted a solution.
Designed and built by Intrit signature sites with the design acumen of Mean Screens, this is the classic example of how to manage a modern business by minimizing time and effort spent on administration, and maximizing enjoyment.
The Sites
The site includes easily administered current events sections, as well as easily manageable pages. It will eventually incorporate a full members portal capable of automatically sending out news updates, managing subscriptions, and booking events.